Did you know?
The AC world is changing. In fact, the whole world is changing. The AC business is no different. New technologies, Freons, motors, compressors, labor force, taxes, warranties and more importantly laws and regulations. We prepared this information to highlight a few changes affecting us today.
SEER - What is SEER?
SEER is the government acronym for:
Seasonal
Energy
Efficiency
Rating
Currently the standard is 14 SEER. On January 1, 2023 the new government standard goes in effect. Air Central recommends replacement while inventory is still available.
FREON - R-22 Refrigerant
In 1987* our government planned the death of cfc's and hcfc's as of 2020 R-22, the Freon we have used for decades, is no longer manufactured in the USA.
In effect, proper servicing is impossible without R-22. You can mix Freons, but you assume all responsibility. No manufacturer will approve of this. We recommend change out to a system with the new government authorized refrigerant.
INVERTER - Why do I need an inverter heat pump?
Old AC's run on only one speed "High".
Get in your car and step on it! That's your AC. Inverters run constantly at a fraction of the wattage from 20% to 100% depending on the temperature needs. If demand is low, it operates low and revs up when needed.
DUCTLESS HEAT PUMPS - Can you run a duct to my new addition?
This was common yesterday, just like gas was .99 cents and a kw was .10 cents.
Ductwork is many times antiquated. A ductless heat pump runs constantly providing constant comfort at a fraction of the wattage a central heat pump does.
WARRANTIES - Did you know?
Using a licensed HVAC professional with an office staff that registers all new AC installations will add up to 10 years parts warranty to your new system.
Avoiding AC contractors, in effect, makes you liable for all service and warranty. AC contractors provide the value. You save more in just one failed motor.
Licensed AC contractors can also provide an extension on your one-year labor warranty up to 10 years. Ten-year parts and labor warranty! That's piece of mind...
*Montreal Protocol
For more information on the new 2023 standards visit: https://www.eia.gov/todayinenergy/detail.php?id=40232
Commentary on the HVAC Industry.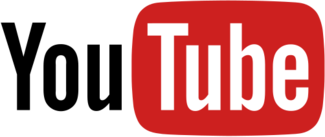 Visit our YouTube page at ACYUMA.
Contact our office for details on our great low interest terms available and estimated monthly payments through
Synchrony Financial.
Expand your purchasing power with Promotional Financing through Synchrony.
Synchrony is one of the nation's premier consumer financial services companies. Our roots in consumer finance trace back to 1932, and today we are the largest provider of private label credit cards in the United States based on purchase volume and receivables.
A simple application process, and fast credit decisions
Unsecured, revolving credit lines
Promotional financing options1
Convenient monthly payment options
Online account management
1Subject to credit approval. Minimum monthly payments required. See store for details.
For all promotions: Qualifying purchase must be made with your Home Design credit card issued by Synchrony Bank and a $29 account activation fee will apply and be charged at the time first purchase posts to account. For new accounts: Purchase APR is 26.99%; Minimum Monthly Interest Charge is $2. Existing cardholders should see their credit card agreement for their applicable terms. Subject to credit approval.