CHRISTMAS MERRY!
Someone told me a long time ago that Jesus wasn't born on December 25. I listened to them, then and wandered aimlessly for 50 years.
I was to small to say otherwise, I always wondered, if we can't know the exact day, lets celebrate everyday! After all, on the first Christmas Mary and Joseph were in a dangerous place for a newborn to be. Yet, while the angel was speaking all the heavenly hosts could not contain the joy of the miracle of Jesus being born to man.
Immanuel "God is with us". Now, so many years have passed. Nay sayers come and gone. Christmas is more alive than ever!
Let the spirit of love present in the first Christmas rekindle the fire of Christ in our hearts.
MERRY CHRISTMAS from Air Central Heating & Cooling
HAPPY THANKSGIVING

There is a beautiful day on the American calendar, a day unique to our nation and a light to the world. In the long history of mankind, few generations have known a time and place where common man was not under another man's subjugation. Even here we subjugated men in our history.
Our forefathers found it necessary to set aside a day to show gratitude in prayer and thanksgiving for the blessings of freedom to be available in our land.
Let the word go out to all! That this day, Thanksgiving Day, is a uniquely American day for all mankind regardless of difference in human nature.
We pray that our Creator blesses this land and forgives us of our sins and guides us in love.
Happy Thanksgiving from the folks at Air Central Heating & Cooling.
Jesus Gonzalez, HVAC Tech.
Commentary on the HVAC Industry.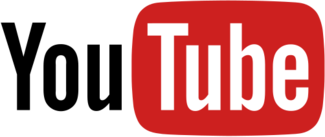 Visit our YouTube page at ACYUMA.
Contact our office for details on our great low interest terms available and estimated monthly payment through
Synchrony Financial.
Expand your purchasing power with Promotional Financing through Synchrony.
Synchrony is one of the nation's premier consumer financial services companies. Our roots in consumer finance trace back to 1932, and today we are the largest provider of private label credit cards in the United States based on purchase volume and receivables.
A simple application process, and fast credit decisions
Unsecured, revolving credit lines
Promotional financing options1
Convenient monthly payment options
Online account management
1Subject to credit approval. Minimum monthly payments required. See store for details.
For all promotions: Qualifying purchase must be made with your Home Design credit card issued by Synchrony Bank and a $29 account activation fee will apply and be charged at the time first purchase posts to account. For new accounts: Purchase APR is 26.99%; Minimum Monthly Interest Charge is $2. Existing cardholders should see their credit card agreement for their applicable terms. Subject to credit approval.